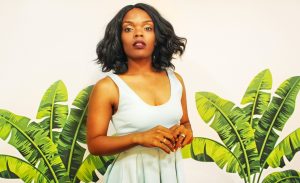 Reba Thomas is a sexuality educator, entertainer and full-time entrepreneur.  In 2015 she founded Sexpert Consultants LLC, a company that is bridging the sexual health education gap through live events and online courses that teach adults about basic human sexual anatomy and sexual response cycles, promote sexual health and wellness, and improve communication around sexual desires and concerns. Reba is a member of Women of Sex Tech and also serves as an ambassador for the American Sexual Health Association (ASHA) and Planned Parenthood of Metropolitan Washington (PPMW).
Related Reads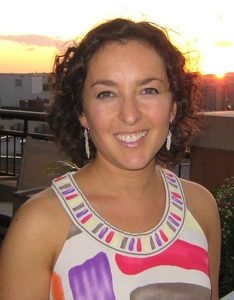 Rachel Kaufman is a Usui Reiki Master, a Mahatma Reiki Practitioner, and a Certified Reflexologist (Ingham method). She has been practicing Reiki since 2001 and Reflexology since 2006.
Rachel studied the art and science of Essential Oils for mental, physical and emotional issues at Tulsi Holistic Living, and with Alchemist Mikael Zayat, and often incorporates essential oils into treatment sessions to deepen healing benefits. She studied basic Shamanic healing techniques with Alberto Villoldo at the Omega Institute in NY. Rachel is also trained in the use of the Aqua Detox Foot Bath, which helps remove toxins and acidity from the body.
Her intention during a session is to provide a safe space for her clients to heal, relax, re-balance, and expand. Rachel is known among her peers and clients to be warm-hearted, caring, an intuitive healer and a good listener. She encourages clients to listen to and trust their bodies and their intuition. Rachel offers suggestions for self-care and healing at home, and if needed, provides clients with referrals to trusted naturopathic physicians, acupuncturists, and other healers in the community.
Related Reads
Rachel Kaufman's Heeling Vibes Website
Healing Techniques Workshop for Couples in Potomac, MD
What do couples have to say about the Amour Getaways Healing Techniques workshop?
Healing benefits of Energy Medicine, Reflexology, and Reiki.
1 on 1 Couples Healing Technique Session for  Amour Getaways Clients
Naughty in N'awlins
World Famous New Orleans Swinger Lifestyle Hotel Takeover
Wednesday, July 24, 2019 through Sunday, July 28, 2019
Naughty n N'awlins is the largest annual lifestyle convention for couples, in the world. With over 1,000 couples, this event takes over one of the French Quarter's biggest hotels; it takes over Bourbon St. Open-minded couples will have the opportunity to attend a wide variety of seminars and Bourbon St. parties by day and themed Balls by night. By attending some of the classes, couples will create long lasting memories that will make you a better lover, partner, and individual. These memories will come equipped with new skills and a boost in confidence that couples will continue to cherish and practice well beyond those moments.
If you would like to participate, you have to register to get into the hotel or any of the over 30 private parties during the convention. You can't book individual nights or get access to our seminars or private parties. It is a 3 or 4 night, full convention package, with so much entertainment, parties and fun, you will want to be there for the entire event.
The Main hotel, the Crowne Plaza Hotel, always sells out way in advance.  Book Now 
Theme Nights
Every night has a special sexy "Theme Night" where you'll find erotic costumes, people body painted, sexy club wear, lingerie and of course, our famous Mardi Gras Masquerade Ball.  This year's themes will be announced soon.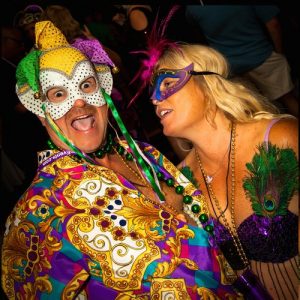 Bourbon St Parties
We take over most of Bourbon St's biggest clubs with Private Parties from noon till 6 pm every day.  Join us at the Beach, Razoo, The Swamp, Bourbon Cowboy, the Famous Door, Fat Catz, Patrick's Wine Bar, Spirits, Krazy Korner and much more. You need to be registered to get in.  Click Here for more information.
Annual Lifestyle Awards
 Find out which clubs are the best in each region as well as the best "Club of the Year" by attending the Annual Lifestyle Awards (the lifestyle "Oscars").  There will also be prizes for best website, convention, cruises, educators and entertainers. This is a great show and one you should check out while at NIN.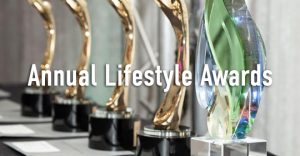 Classes & Workshops
Naughty n N'awlins offers the largest lifestyle education program in the world.  There are classes, seminars and workshops that you can attend every day.  We offer free classes on Tantra, communication skills, BDSM, photography, massage and much more. There are also optional intensive workshops for an extra fee.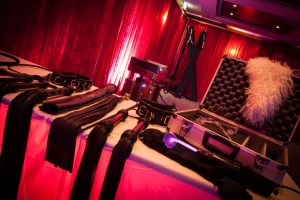 What are you waiting for?
You have learned all about the great things that Naughty n Nawlins has to offer.  Contact your friends and join us in July!!  To view a sample of last year's schedule, CLICK HERE.