Whether you are looking for a romantic adventure or a relaxing trip to re-energize and recharge, all couples should incorporate regular romantic getaways and vacations into their lives.  Couples who create memories together traveling are said to be happier.  Imagine experiencing the most beautiful destinations throughout the world with your loved one!
Are you ready to…
Remember why you fell in love
Take magical sunset beach strolls
Learn about the history and culture of countries on your bucket list
Disconnect to reconnect
Then a romantic escape with Amour Getaways awaits.  Spoil yourself with an exclusive, customized vacation package, visit an all-inclusive resort, or cozy up together as you set sail on a romantic cruise vacation.
Here you will find a sample of what we can provide for you.  For more information, fill out the Contact Form below.
Customized Vacations
If you value décor, aesthetics and are looking for unique one of a kind accommodations, Amour Getaways will customize an upscale romantic vacation for you and your loved one.    Pristine beaches, plenty of sunshine, and that extra special attention to detail will make your trip unforgettable.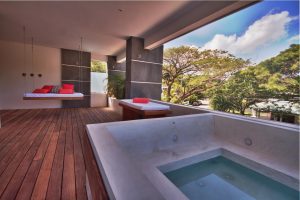 Puerto Plata/Sosua, DR Casa 22
This upscale boutique hotel offers couples and individuals superb service and attention to detail.
All-Inclusive Resorts
For a fixed price, all-inclusive resorts often include lodging, food, beverages (both alcoholic and non-), an assortment of activities, tips, and even taxes.
Consider staying at an all-inclusive resort…
Everything is included
Conveniently located
Eat like a King/Queen
Great for first time travelers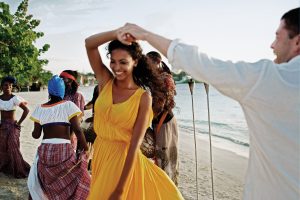 Couples Swept Away in Negril, Jamaica
Couples Swept Away in Negril, Jamaica is a couples only all-inclusive resort  that offers the perfect escape for active couples.  Enjoy the world-famous Seven Mile Beach, the island's largest fitness complex, a lap pool and air-conditioned squash and racquetball courts.

Sandals Resorts
Come experience the very pinnacle of luxury Caribbean all-inclusive vacations at Sandals Resorts. Our luxury resorts, set along the most gorgeous tropical settings and exquisite beaches in Saint Lucia, Jamaica, Antigua, The Bahamas, Grenada and Barbados, feature unlimited gourmet dining, unique bars serving premium spirits and wines, and every land and water sport.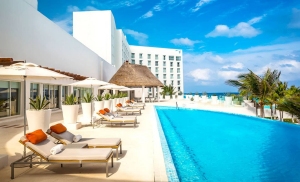 Palace Resorts
Located on some of the most breathtaking places where sand and sea meet in Mexico and Jamaica.  Extraordinary locations are important, especially when combined with unparalleled service, boundless daytime and nighttime possibilities, and unrivaled all-inclusive luxury.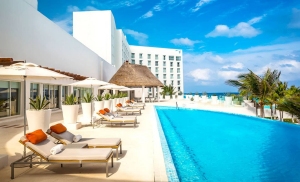 Meliá Hotels International
Meliá Hotels International is one of the world's largest resort hotel chains.  It currently provides more than 370 hotels in 43 countries on 4 continents
Guided Tours
Ready to see the most sought-after attractions in exotic and erotic destinations around the world?  Amour Getaways personalizes exclusive guided tour packages allowing you to maximize your vacation time without the hassle of researching and planning an itinerary. Guided tours offer efficient, comprehensive, and meaningful experiences to understand and appreciate the significance of destination sites, history and culture. There is nothing quite like having a guide!
Additional Benefits Include:
Added element of safety when you are in the company of a native guide
Skip the long wait lines
Deeper explanations not offered in guidebooks
Great for people short on time—or patience
Main tourist attractions mapped out
Connect with other travelers
Our unique packages offer culturally immersive experiences at top destinations throughout the world for every type of traveler, every budget and all activity levels.  Here are a few to join right away or let us know which continent you want to check off your bucket list and Amour Getaways will offer you a pre-planned itinerary full of rich history, exotic lifestyle, and breathtaking landscapes!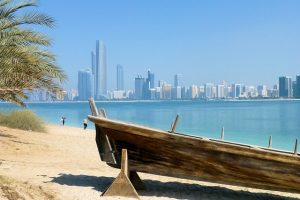 United Arab Emirates: Classic Dubai
6 Days & 5 Nights, Sept. 30 – Oct. 7, 2021 $2,877 USD per couple, $1,985 USD singles
With its full-throttle development, iconic skylines of high-rises, and world famous beach resorts, the United Arab Emirates has become a favorite for couples travel and city breaks. Landmark tourist attractions such as Dubai's towering Burj Khalifa and Abu Dhabi's modern Sheikh Zayed Mosque, have branded the UAE as an up-to-the-minute luxury destination.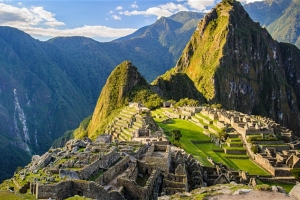 Peru:  Lima, Cusco, Machu Picchu
7 Days & 6 Nights, Starting at $1,499 USD per person
Peru is an enigmatic destination celebrated for its dramatic landscapes, rich biodiversity and ancient cultural heritage.  This enchanting destination has something to offer every avid traveler.
Greece:  Discover Greece
8 Days & 7 Nights, Starting at $1,699 USD per person
Influential in ancient times, Greece is often called the cradle of Western civilization.  With perfect climatic conditions, Greece and the amazing Greek islands will allow you to enjoy each season in any of its wonderful destinations and resorts.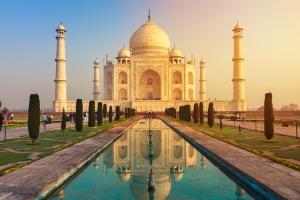 India:  Golden Triangle and Dubai
11 Days & 10 Nights, Starting at $1199 per person
Ancient deserted cities, impressive architectural feats, India is an exotic country full of color, noise, smiling faces and an epic scenery that travelers fantasize about.  It is also modern, booming, and chaotic…a wealth of delights – the charm of a golden civilization still alive and kicking after many centuries.