Every five years or so, since 1851, countries of the world have come together in an elaborate, months-long celebration of human achievement. Known as World Fairs or World Expos, these events have debuted transformative innovations and iconic buildings, while connecting global communities in the pursuit of universal goals.
In this tradition, Dubai will host what promises to be an HISTORIC WORLD PARTY for six months, October 20, 2020-April 10, 2021.
Book an Expo 2020 Dubai package today!!
Ask us about all of our available packages.
The Eiffel Tower was built for
the World's Fair of 1889.
The Space Needle was built for
the World's Fair of 1962.
The telephone debuted
to the public at the
1876 World's Fair
in Philadelphia.
The Ferris Wheel was
introduced in Chicago
at the 1893 World's Fair.
FDR's televised
opening of the 1939
World's Fair in NYC
introduced TV to the
public at large.
Let us book your trip to the next World's Fair, EXPO 2020.
An exclusive all-inclusive resort on the shores of the Caribbean Sea set in the most exotic natural environment. Enjoy a family vacation at Paradisus Playa del Carmen La Esmeralda to create the best of memories.
Join your host Taylor Sparks, founder of Organic Loven intimate body products, as she has a very open discussion with Mr. and Mrs. Amour about how they entered into the swinger lifestyle very early on in their relationship and how that has happily continued for more than 18 years. Amour Getaways travel came into fruition because of their love of travel and recognizing that there were not any couples only or lifestyle travel agencies specializing and focusing on couples of color. Listen in on how Mr. and Mrs. Amour talk about how they design both romantic and lifestyle vacations for sexy couples of all persuasions but with a special focus on couples of color and the way they like to vacation.

Your Royal Caribbean Cruise Package Includes:
It does not include travel protection, shore excursions, personal expenses, specialty dining, wifi, gratuities, or alcoholic beverages.
| | |
| --- | --- |
| Day 1: Fort Lauderdale – Florida | (Depart 04:00 PM) |
| Day 2: Day At Sea | |
| Day 3: Key West – Florida | (08:00 AM – 05:00 PM) |
| Day 4: Havana – Cuba | (08:00 AM – 12:00 AM) |
| Day 5: Havana – Cuba | (12:00 AM – 01:00 PM) |
| Day 6: Fort Lauderdale – Florida | (Arrive 07:00 AM) |
To be redirected to book this cruise, click on the link below.
5 Night Cuba Cruises from $414 on Royal Caribbean, only at Cruisedirect.com! 60% OFF 2nd Guest, Plus Up to $1,000 to Spend On Board!
Travel Protection:
Amour Getaways recommends that you purchase a travel protection plan to help protect you and your travel investment against the unexpected. For your convenience, we offer travel protection through Travelex Insurance Services.  For more information on the available plans or to enroll, click on the link below or contact Travelex Insurance Services at 800-228-9792 and reference location number 51-0049.

Travel Insurance is underwritten by, Berkshire Hathaway Specialty Insurance Company, NAIC #22276. 55Y
Instead of spending your hard earned money on electronics and gifts, why not spend your money on experiences during this holiday shopping season.  Did you know that during the week around Black Friday and Cyber Monday, the travel industry goes on sale?  The average traveler can save over 50% on hotels, tours, vacation packages and more.
Contact Amour Getaways today and discuss your future travel options; your next romantic experience is right around the corner.  Most sales are only available for a short timeframe and for travel during a specific window.   We will make sure to discuss other restrictions like minimum stays, black-out dates, upfront payments and nonrefundable rates.
Are you interested in…
Joining the Amour Getaways Tribe?
Learning more about the swinger lifestyle?
Connecting with couples near you?
Joining locally sponsored events?
Become a Pre-Screened Amour Getaways Member today!
Our partner sites below offer a platform for anyone exploring their sexuality to connect with other like-minded individuals in a sex positive environment. They provide a place for swinger couples to meet and pursue other people of interest.
Want a free 90-day membership to Kasidie? Let us know in the contact section below.
Click on the links below to begin exploring new possibilities.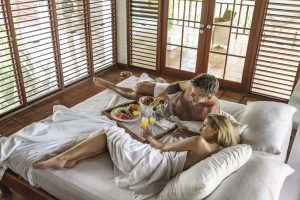 Image:  Couples Resorts
According to the US Travel Association, travel has a positive effect on relationships.  Traveling with your partner forces you to naturally spend more "alone" time together and you learn more about your partner.  You build trust in one another as you embark in new experiences which is crucial to keeping the spark alive.  This in turn will allow you to have better, more fulfilling sex lives.
Key research findings of couples who travel together report:
The preference of getaways over gifts
Sparks in romance
Better sex lives
More time for intimacy and sex
What are you waiting for?  Start creating memories and book your next getaway with Amour Getaways today!