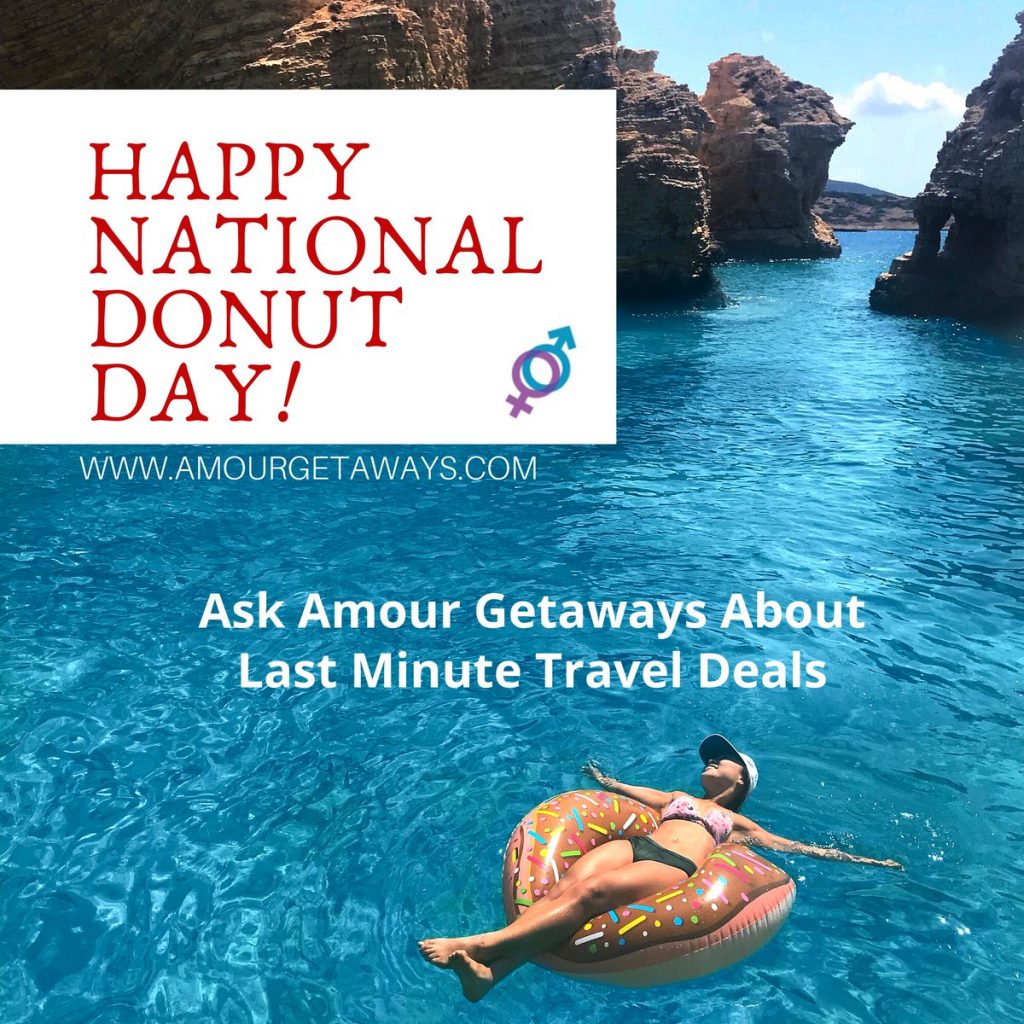 Happy National Donut Day!
🍩🍩 🍩🍩 🍩🍩 🍩🍩
Are you ready for a change of scenery? How will you eliminate some of your stressors this summer? Let Amour Getaways provide you an opportunity to escape the norm even if for just a couple of days. Fill out the Contact Form below if you would like to escape…
Related Reads
Instead of spending your hard earned money on electronics and gifts, why not spend your money on experiences during this holiday shopping season.  Did you know that during the week around Black Friday and Cyber Monday, the travel industry goes on sale?  The average traveler can save over 50% on hotels, tours, vacation packages and more.
Contact Amour Getaways today and discuss your future travel options; your next romantic experience is right around the corner.  Most sales are only available for a short timeframe and for travel during a specific window.   We will make sure to discuss other restrictions like minimum stays, black-out dates, upfront payments and nonrefundable rates.