Happy National Donut Day!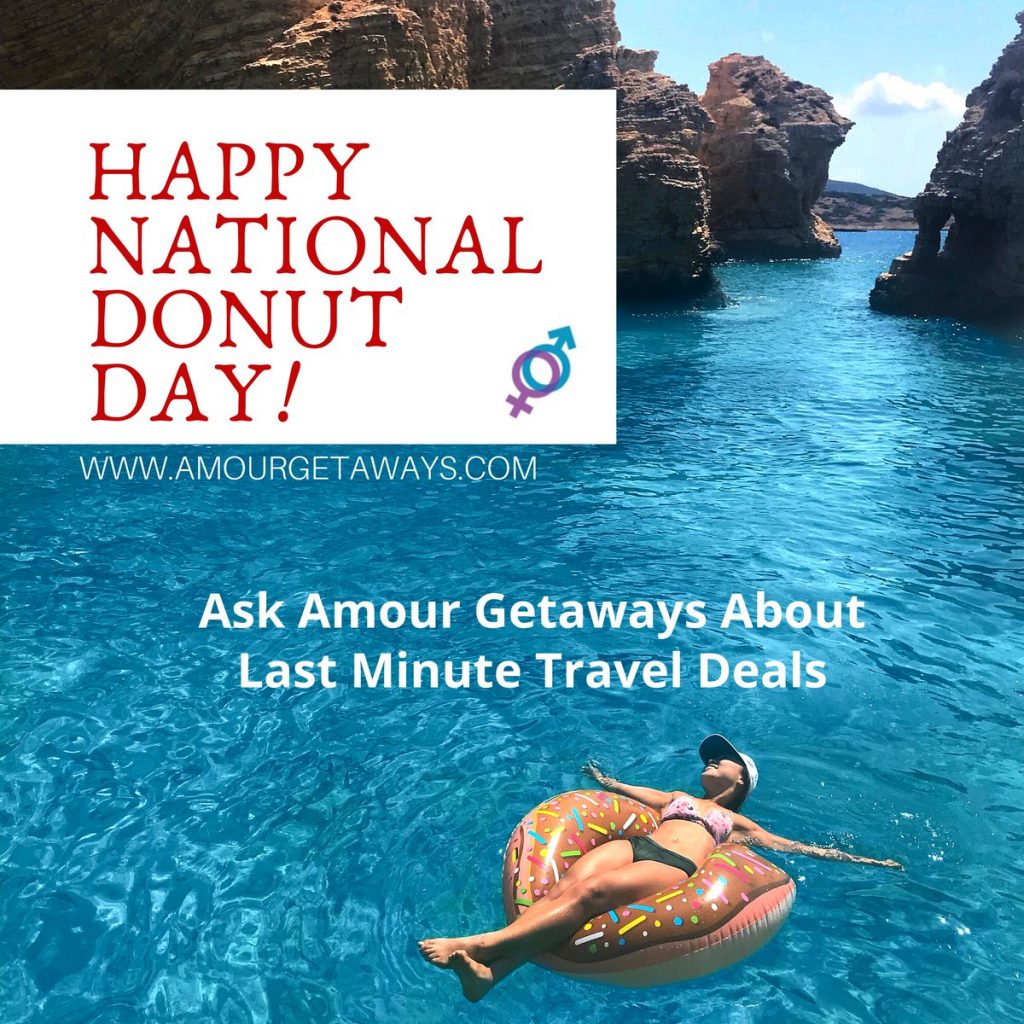 Happy National Donut Day!
🍩🍩 🍩🍩 🍩🍩 🍩🍩
Are you ready for a change of scenery? How will you eliminate some of your stressors this summer? Let Amour Getaways provide you an opportunity to escape the norm even if for just a couple of days. Fill out the Contact Form below if you would like to escape…
Related Reads
This was my first lifestyle party and though I was a bit nervous, they made this out of towner feel incredibly welcome. They really know how to put together a great crew of people with a friendly relaxed environment! Can't wait to get southbound with these guys again!
C, New York 4/2017