Happy National Donut Day!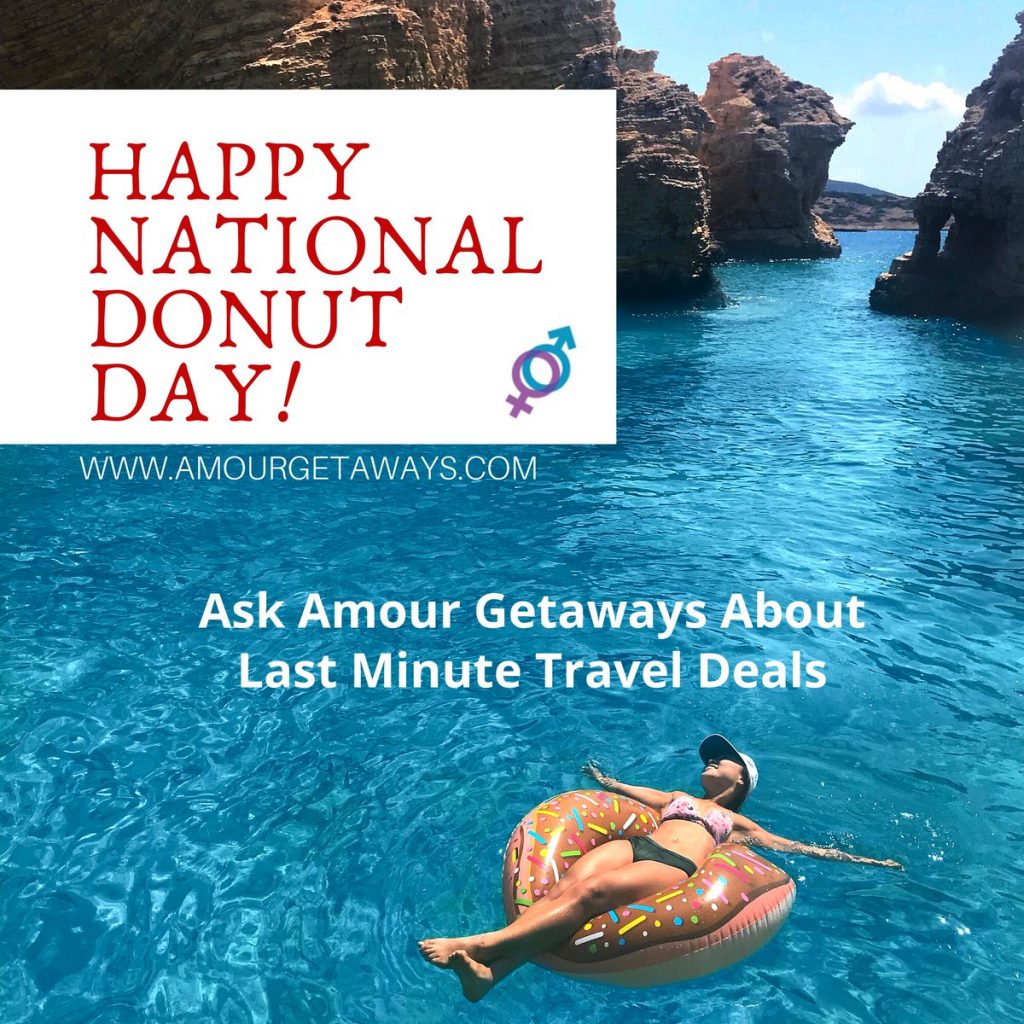 Happy National Donut Day!
🍩🍩 🍩🍩 🍩🍩 🍩🍩
Are you ready for a change of scenery? How will you eliminate some of your stressors this summer? Let Amour Getaways provide you an opportunity to escape the norm even if for just a couple of days. Fill out the Contact Form below if you would like to escape…
Related Reads
To those of you that are inquisitive about this group, please take it from us, walking into the door, they are the coolest, most down to earth, and sexiest folks you'll ever meet. If you are thinking about going on one of the planned trips, GO… it's a must. You will have a wonderful experience. Looking forward to the next one!
Trice and TJ, Ohio 1/2017