Happy National Donut Day!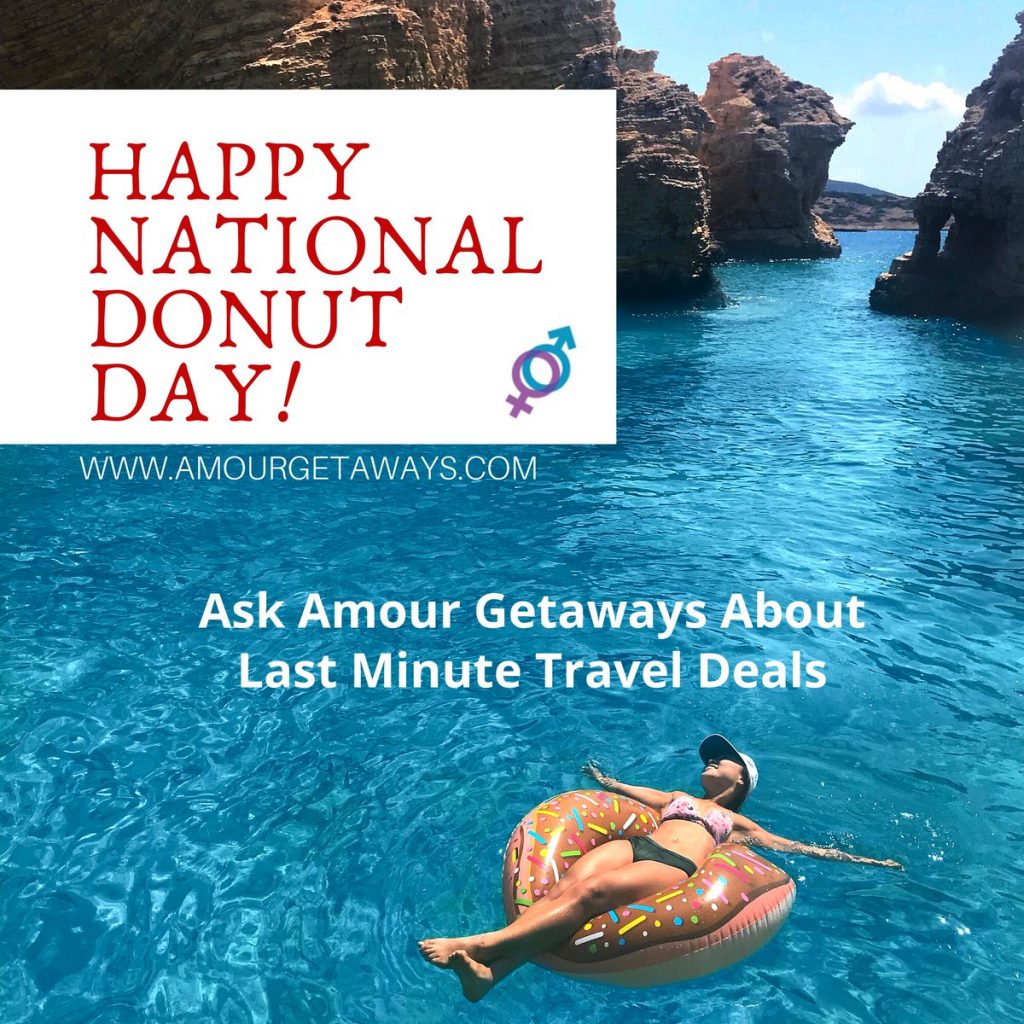 Happy National Donut Day!
🍩🍩 🍩🍩 🍩🍩 🍩🍩
Are you ready for a change of scenery? How will you eliminate some of your stressors this summer? Let Amour Getaways provide you an opportunity to escape the norm even if for just a couple of days. Fill out the Contact Form below if you would like to escape…
Related Reads
Special Thanks to Amour Getaways for setting up our trip to Caliente. It was our first trip to a clothing optional resort and they made sure that we were comfortable. We are looking forward to another visit and to check out one of the Getaways soon.
T-n-T, Alabama 11/2016