Every five years or so, since 1851, countries of the world have come together in an elaborate, months-long celebration of human achievement. Known as World Fairs or World Expos, these events have debuted transformative innovations and iconic buildings, while connecting global communities in the pursuit of universal goals.
In this tradition, Dubai will host what promises to be an HISTORIC WORLD PARTY for six months, October 20, 2020-April 10, 2021.
Book an Expo 2020 Dubai package today!!
Ask us about all of our available packages.
The Eiffel Tower was built for
the World's Fair of 1889.
The Space Needle was built for
the World's Fair of 1962.
The telephone debuted
to the public at the
1876 World's Fair
in Philadelphia.
The Ferris Wheel was
introduced in Chicago
at the 1893 World's Fair.
FDR's televised
opening of the 1939
World's Fair in NYC
introduced TV to the
public at large.
Let us book your trip to the next World's Fair, EXPO 2020.
Travel Protection:
Amour Getaways recommends that you purchase a travel protection plan to help protect you and your travel investment against the unexpected. For your convenience, we offer travel protection through Travelex Insurance Services.  For more information on the available plans or to enroll, click on the link below or contact Travelex Insurance Services at 800-228-9792 and reference location number 51-0049.

Travel Insurance is underwritten by, Berkshire Hathaway Specialty Insurance Company, NAIC #22276. 55Y
Naughty in N'awlins
World Famous New Orleans Swinger Lifestyle Hotel Takeover
Wednesday, July 24, 2019 through Sunday, July 28, 2019
Naughty n N'awlins is the largest annual lifestyle convention for couples, in the world. With over 1,000 couples, this event takes over one of the French Quarter's biggest hotels; it takes over Bourbon St. Open-minded couples will have the opportunity to attend a wide variety of seminars and Bourbon St. parties by day and themed Balls by night. By attending some of the classes, couples will create long lasting memories that will make you a better lover, partner, and individual. These memories will come equipped with new skills and a boost in confidence that couples will continue to cherish and practice well beyond those moments.
If you would like to participate, you have to register to get into the hotel or any of the over 30 private parties during the convention. You can't book individual nights or get access to our seminars or private parties. It is a 3 or 4 night, full convention package, with so much entertainment, parties and fun, you will want to be there for the entire event.
The Main hotel, the Crowne Plaza Hotel, always sells out way in advance.  Book Now 
Theme Nights
Every night has a special sexy "Theme Night" where you'll find erotic costumes, people body painted, sexy club wear, lingerie and of course, our famous Mardi Gras Masquerade Ball.  This year's themes will be announced soon.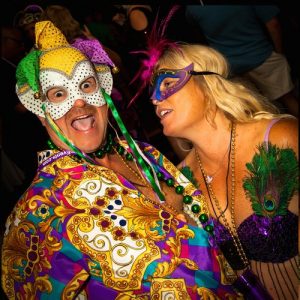 Bourbon St Parties
We take over most of Bourbon St's biggest clubs with Private Parties from noon till 6 pm every day.  Join us at the Beach, Razoo, The Swamp, Bourbon Cowboy, the Famous Door, Fat Catz, Patrick's Wine Bar, Spirits, Krazy Korner and much more. You need to be registered to get in.  Click Here for more information.
Annual Lifestyle Awards
 Find out which clubs are the best in each region as well as the best "Club of the Year" by attending the Annual Lifestyle Awards (the lifestyle "Oscars").  There will also be prizes for best website, convention, cruises, educators and entertainers. This is a great show and one you should check out while at NIN.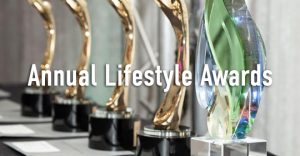 Classes & Workshops
Naughty n N'awlins offers the largest lifestyle education program in the world.  There are classes, seminars and workshops that you can attend every day.  We offer free classes on Tantra, communication skills, BDSM, photography, massage and much more. There are also optional intensive workshops for an extra fee.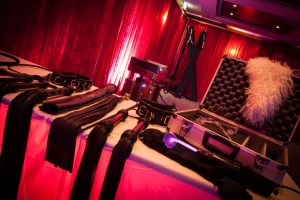 What are you waiting for?
You have learned all about the great things that Naughty n Nawlins has to offer.  Contact your friends and join us in July!!  To view a sample of last year's schedule, CLICK HERE.