Happy National Donut Day!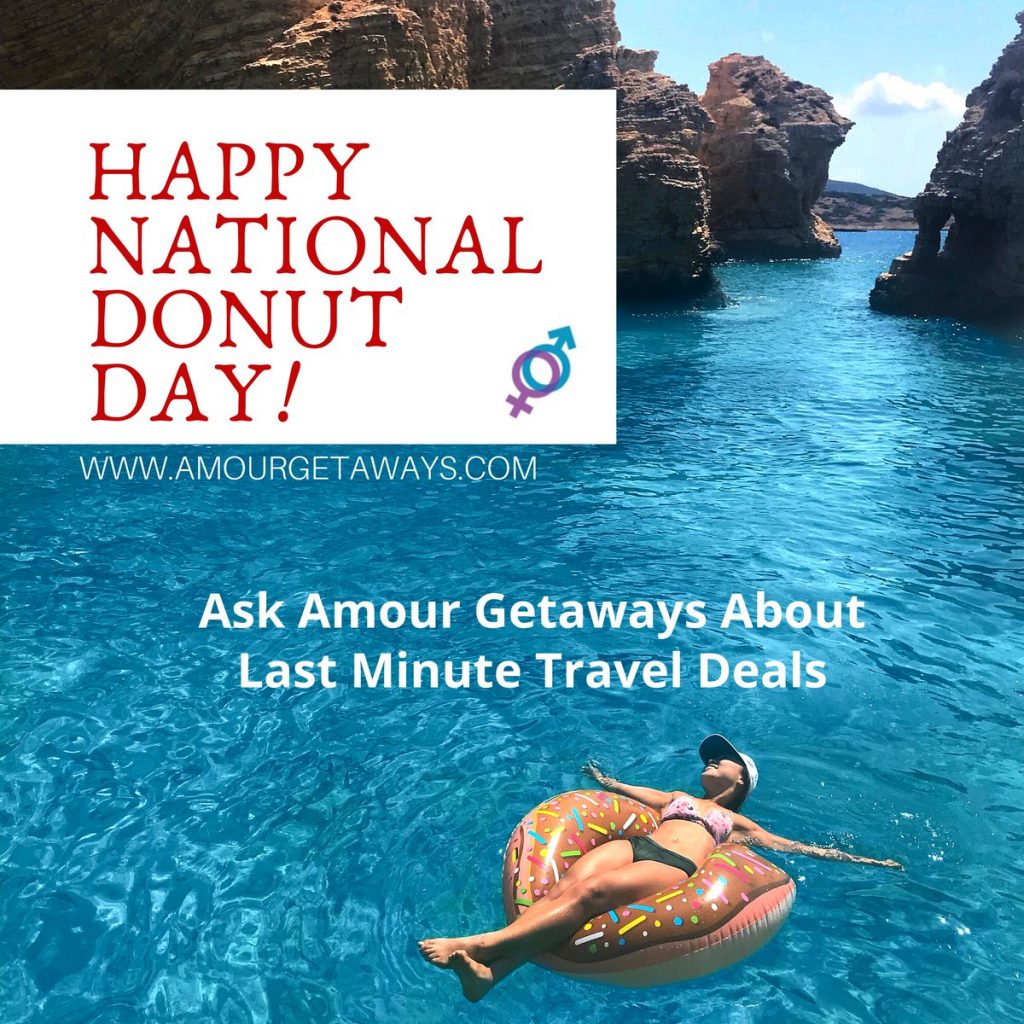 Happy National Donut Day!
🍩🍩 🍩🍩 🍩🍩 🍩🍩
Are you ready for a change of scenery? How will you eliminate some of your stressors this summer? Let Amour Getaways provide you an opportunity to escape the norm even if for just a couple of days. Fill out the Contact Form below if you would like to escape…
Related Reads
Shon and I would like to give a special shout out to Amour Getaways for setting up the Rustic Cabin Getaway in Berkeley Springs, WV. It was our first trip to a clothing optional experience and it was a pleasure working with the host. [Amour Getaways] was professional, organized, and made sure that we had everything that we needed for a stress-free and sensual experience.  [They are] very knowledgeable about the location and advised us of everything the area had to offer. We are looking forward to many more great experiences with Amour Getaways.
T. Reed and Shon, Virginia 8/2018