WHAT IS HEDONISM®?
THE SEXIEST PLACE ON EARTH WHERE YOU CAN BE WICKED FOR A WEEK
Fill out the form below and let Amour Getaways find the best rates for you and your group or follow the link below to start your own reservation. See below for Travel Insurance information.
Hedonism®, Hedo®, Hedo 2®, Hedo II®, H2®, or HII®. No matter what you call it, Hedonism II is the world's most iconic adult playground. An all-inclusive paradise where you can turn your fantasies into reality! Experience what you only read about in erotic novels and let loose! Be as mild or as wild as you like!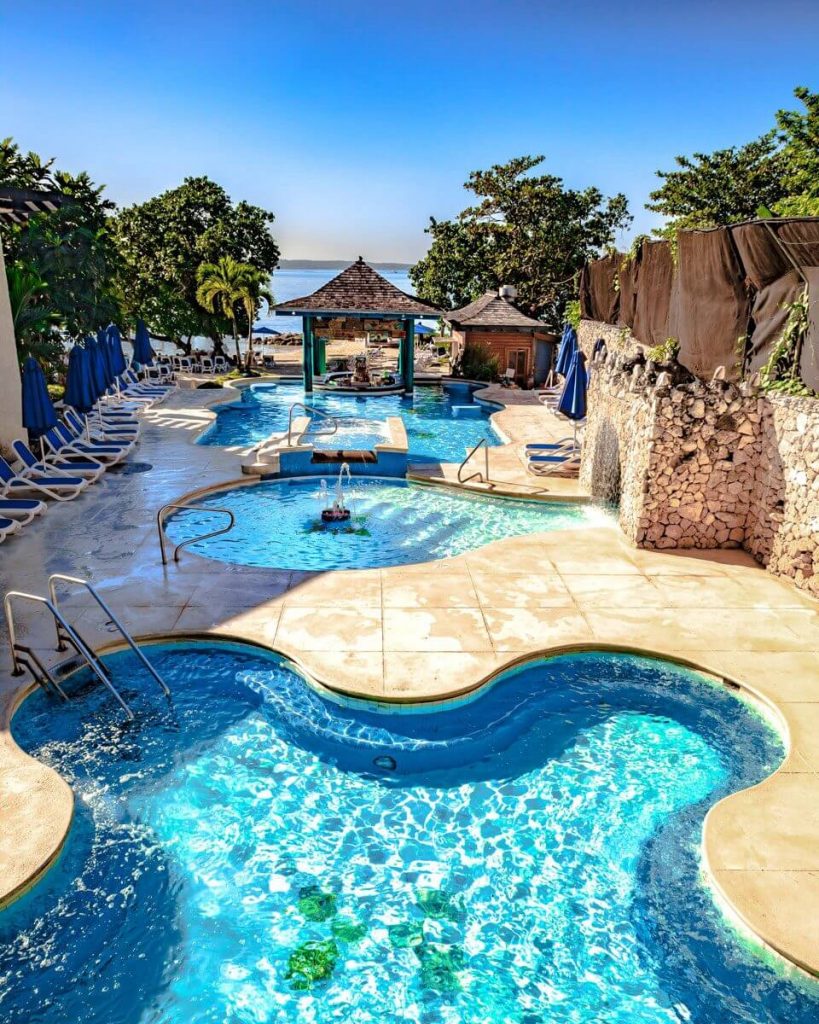 People travel to Hedonism II from all corners of the world to live out their fantasies, to escape their inhibitions, to play. Life is too short. Do it now, before later becomes never.
Your Pleasure Is Our Passion!
Wondering What to Expect When You Arrive at Hedonism II?
Expect a personal paradise where you can explore and enjoy all your hedonistic desires. A place that feels like a second home complete with a friendly, helpful staff that's ready to assist you as you discover all the sensual pleasures Hedonism II has to offer.
As Master of your own domain, you are free to be as mild or as wild as you wish. Indulge in all the allure life has to offer. Tantalize all your senses from the scent of a crisp ocean breeze to the taste of a favorite top-shelf cocktail. Indulge in the decadence of gourmet meals crafted by award-winning chefs. Feel the pillow-soft sand beneath your toes, the brilliant sun as it envelops and warms you with its glow and take in the panoramic vistas of Jamaica's world-renowned 7-Mile Beach that edges our newly renovated resort.
Have Unrestricted Fun, Your Way!
Hedonism II is the world's most iconic adult playground. It's a place where people from all over the world come to live out their fantasies in a sensually charged environment. Whether you want to slow down for some R&R at the spa or pick up the pace with some games and entertainment, our countless amenities like volleyball, scuba diving, snorkeling and tennis will keep you having fun whether you're in the water or on land.
Expect to See Naked People
Hedonism II is a lifestyle-friendly, clothing-optional beach resort where you can do pretty much what you want when you want. Our dining areas require clothing, but, if you want to take it all off on our beach or pool areas, go for it. If you prefer a little cover up, that's absolutely fine, too.
At the end of the day, life's too short to wait for pleasures. Get those deep kisses, amazing experiences and midnight swims, or hot, lustful encounters while you can. Memories of all of it will bring a twinkle to your eye and have everyone guessing about where you went on vacation.
Expect the Chance to Enjoy Our Playroom
Yes, the rumors are true. We have a playroom. It's called the Romping Shop. It is an environment purely designed for pleasure and play, a place for you to experience your deepest desires in a decadent, exotic setting. Imagine soft lighting, white flowing drapery, soft fluffy pillows on beds surrounded by waterfalls – perfect for stargazing through the open rooftop. It's an intimate atmosphere, sultry, sexy and beautiful.
Expect the Vacation of a Lifetime
There's a reason our guests come back time, and time again. Our pressure-free, no-judgment, pleasure-seeking utopia is a little slice of heaven on earth where people from all over the world to come together with the simple desire to pursue pleasure and live life to the fullest. Between the chance to make amazing memories with new life-long friends and our unwavering commitment to first-class hospitality and superior 5-star service, you can be certain you have the vacation of a lifetime!
Amour Getaways recommends that you purchase a travel protection plan to help protect you and your travel investment against the unexpected. For your convenience, we offer travel protection through Travelex Insurance Services.