Are you and your partner in the Lifestyle?  The Amour Getaways Membership provides couples and individuals a safe place to interact with other like-minded couples.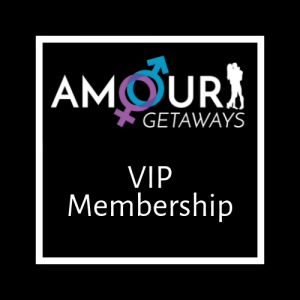 Why Upgrade to a VIP Account?
* Enjoy Private Chat with other Screened Amour Getaways Members
* View profiles & create "passkey photos"
* Automatic discounts and free entry to various Amour Getaways Members only Events
* Private email other members you like
* Play AutoDate on who's going page to connect at parties!
* Party tickets not included with membership
* Fully Screened:  must apply for Amour Getaways profile to become a member.
Become a member, escape for the weekend, join a sexy party and establish a deeper connection with other couples in the lifestyle. By attending our local and destination events, you will have a more intimate, sensual experience no matter what level you are at with your significant other in the lifestyle
Related Reads
Connect with Like-Minded Couples Nationwide
Black n Kinky Lifestyle Podcast