Ready to see the most sought-after attractions in exotic and erotic destinations around the world?  Amour Getaways personalizes exclusive guided tour packages allowing you to maximize your vacation time without the hassle of researching and planning an itinerary. Guided tours offer efficient, comprehensive, and meaningful experiences to understand and appreciate the significance of destination sites, history and culture. There is nothing quite like having a guide!
Additional Benefits Include:
Added element of safety when you are in the company of a native guide
Skip the long wait lines
Deeper explanations not offered in guidebooks
Great for people short on time—or patience
Main tourist attractions mapped out
Connect with other travelers
Our unique packages offer culturally immersive experiences at top destinations throughout the world for every type of traveler, every budget and all activity levels.  Here are a few to join right away or let us know which continent you want to check off your bucket list and Amour Getaways will offer you a pre-planned itinerary full of rich history, exotic lifestyle, and breathtaking landscapes!
*Our Itineraries are provided as a preview of what to expect on our tours. Please, note, that itineraries are subject to change and if dates are specified, other dates may be available.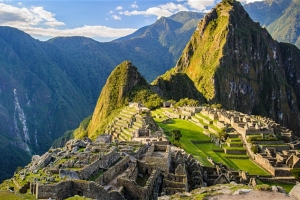 Peru:  Lima, Cusco, Machu Picchu
7 Days & 6 Nights, Starting at $1,499 USD per person
Peru is an enigmatic destination celebrated for its dramatic landscapes, rich biodiversity and ancient cultural heritage.  This enchanting destination has something to offer every avid traveler.
Greece:  Discover Greece
8 Days & 7 Nights, Starting at $1,699 USD per person
Influential in ancient times, Greece is often called the cradle of Western civilization.  With perfect climatic conditions, Greece and the amazing Greek islands will allow you to enjoy each season in any of its wonderful destinations and resorts.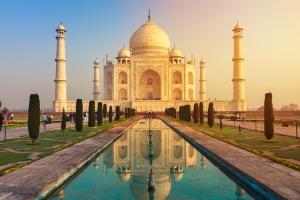 India:  Golden Triangle and Dubai
11 Days & 10 Nights, Starting at $1199 per person
Ancient deserted cities, impressive architectural feats, India is an exotic country full of color, noise, smiling faces and an epic scenery that travelers fantasize about.  It is also modern, booming, and chaotic…a wealth of delights – the charm of a golden civilization still alive and kicking after many centuries.